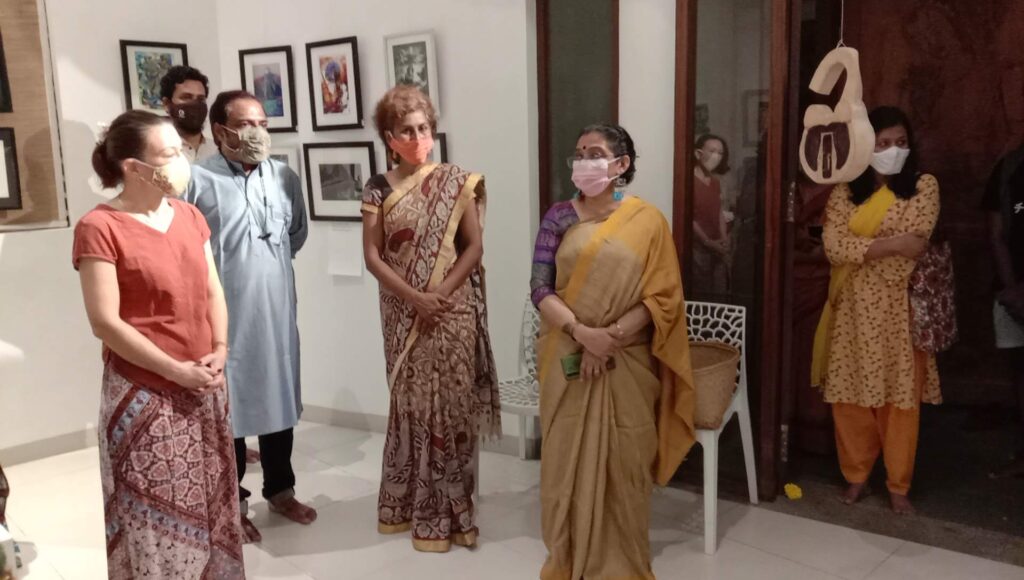 PONDICHERRY
Two Zero Two One
5 December 2021 – 19 December 2022

On 5th December 2021, the in person exhibition for Two Zero Two One was inaugurated at TASMAI, Pondicherry with Lisa Talbot Barre, Consul general of France in Pondicherry & Chennai as the guest of honour. The exhibition ran up to 19th December 2021.
Collaborative Art Space: Two Zero Two One collaboratively curated by artist Kirti Chandak & Malavika Mandal Andrew, is an international collaborative art project wherein selected artists over 18 years of age will work in trios, collaborating to create three original artworks, along with each also producing an individual piece all on the theme of "Experiences in Lockdown", exploring and expanding on the artist's experiences in the worldwide lockdown that we have found ourselves in since early 2020.
To know more about the project that led to the creation all these artworks, visit the project page.
SNAPSHOTS FROM THE EXHIBITION