The City
3.5 feet x 3.3 feet
By Aroni Das, Granthana, Parth Mehta, Rudra Mazumder, Shriyadita Sengupta,
Siya Kabra & Vrishabh Venkatesh
from, Calcutta International School, Kolkata
Material used:
Recyclable plastic, cardboard, mechanical waste, paints & glue
The aim of this project is to create a piece of art that perfectly represents a 'post-apocalyptic' view of a city. We plan to create a 3-D model of a city combining elements of an archetypical science-fiction 'futuristic' city as well as the previously mentioned 'post-apocalyptic' city. We hope to give our city an added vertical dynamic that will hopefully make it far more interesting than simply a flat model. By adding all these elements and ideas together, we hope to create something that perfectly represents our vision.
Hence, this project is supposed to be a representation of the future as we see it; an admittedly pessimistic view of what may come to pass if human degradation of the Earth continues. Despite the rather grim topic, we are nevertheless looking forward to making our vision a reality.
Price: Rs. 20,000/-
The Team with The City.
Aroni Das, Granthana, Parth Mehta, Rudra Mazumder, Shriyadita Sengupta, Siya Kabra & Vrishabh Venkatesh.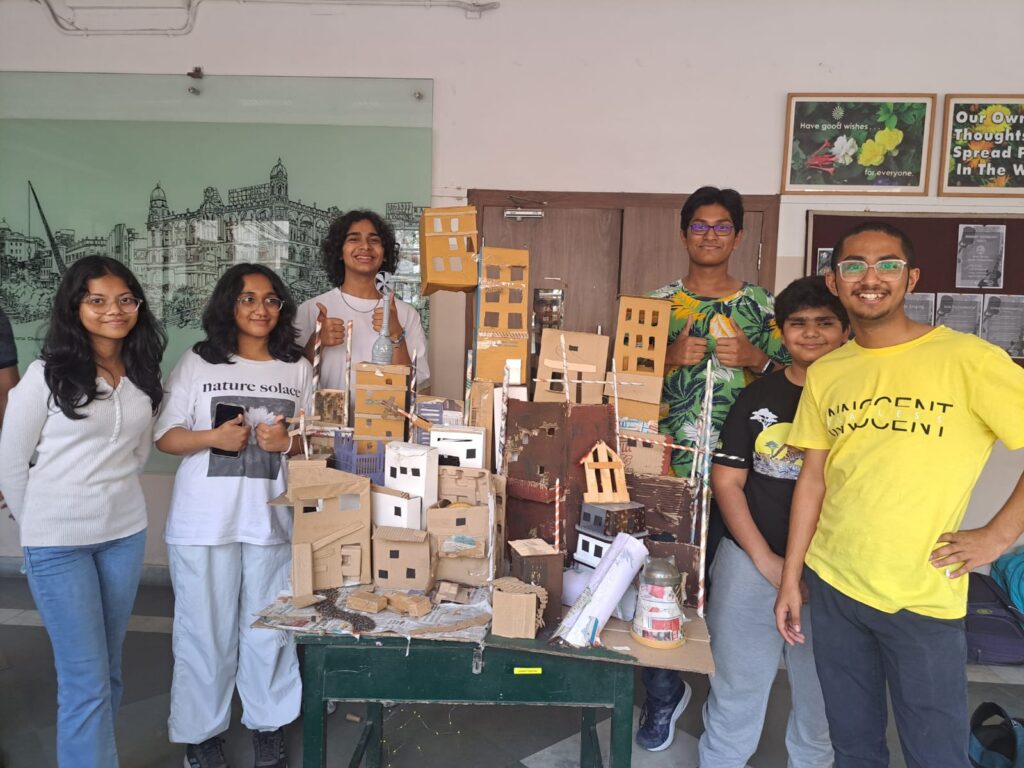 For print.
Archival Digital Print for A2 size:
On Hahnemuehle photo rag: Rs. 18,700/-
On Hahnemuehle canvas: Rs. 19,500/-